Caterham
Branch Information
Welcome to our fantastic newly refitted practice here in the heart of Caterham.
We have been established here in the same premises for over almost 80 years. During that time we have built a reputation of which we are extremely proud. Our business is based upon offering the very best professional service and products available.
We have three fully qualified Optometrists who will conduct a comprehensive eye examination, ensuring your eyes are healthy and will provide a new prescription for glasses or contact lenses. In addition to our standard examinations, we are now able to offer Ocular Coherence Tomography (OCT) in addition to Field Screening and Digital Retinal Photography. The OCT is an advanced clinical scanner which allows us to examine the back of the eye using light, in a similar way to using ultrasound. This allows earlier detection of ocular disease such as macular degeneration, glaucoma and other retinal abnormalities. Dry eye issues are a significant problem for many patients and we are able to advise on the specific solutions available to help. These would include specialist drops, wipes and hot compress bags which are all kept in stock.
We have three fully qualified Dispensing Opticians who will give expert advice on the best lens options for you as well as the best fitting and looking frames. We provide a whole host of advanced modern lens options including varifocals (progressive), occupational (degressive), thin and light high index, light sensitive (photochromic) all available in highly durable long lasting scratch resistant and anti-reflective materials.
In addition to the latest technology lenses we offer a distinct range of designer frames, including Oakley, Ray Ban, Lindberg, Jimmy Choo, Tom Ford, Tom Davies, Gucci, Mark Jacobs, Joules and Silhouette. Also, we can dispense prescription sunglass lenses to any of our frames as well as specific options from Oakley, Ray Ban and Revo. All of these would include full UV protection and the option of polarising anti-glare filters.
As well as spectacles, we offer a full contact lens service. Most of our patients opt for disposable soft lenses, either dailies or monthlies, available in single vision or multifocal designs. We can also dispense gas permeable lenses where appropriate.
Please feel free to pop in and say hello and meet the team, all of whom will be delighted to help in any way they can. We look forward to seeing you soon!
Opening times
Monday to Friday:
09.00 - 17.30
Saturday:
09.00 - 16.00
(December/Christmas opening hours may vary)
Manager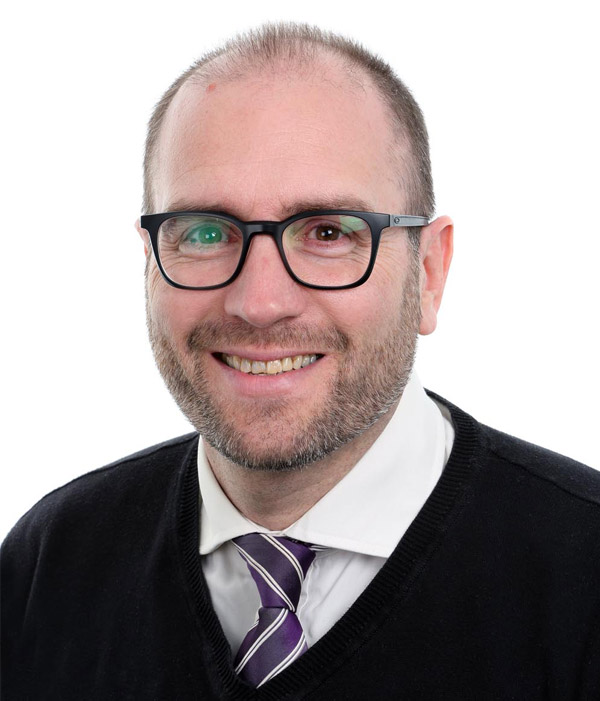 Rob Eatwell FBDO
I qualified as a Dispensing Optician from City and East London College in 1989 and have worked in the independent sector for the majority of my career. I spent 3 years working for well known lens manufacturers as a progressive lens troubleshooter. This experience has given me the edge when recommending the best progressive lens options for my patients, achieving the best quality and comfort of vision.

Having recently joined the Rawlings team, I have concentrated on continuing to build the close patient relationships here in Caterham and enjoyed the challenges of launching our newly modern refitted practice with a great team of people.

I have always had connections in this area, with my grandfather having owned a number of small bakery businesses in Caterham, Warlingham and Chelsham. I now live in a small Surrey village with my family, where we love to explore the local countryside and places of interest. However, most Sundays I can be found out on my bike with my local cycling club, pretending to be as good as Bradley Wiggins!
Optometrists / Contact Lens Opticians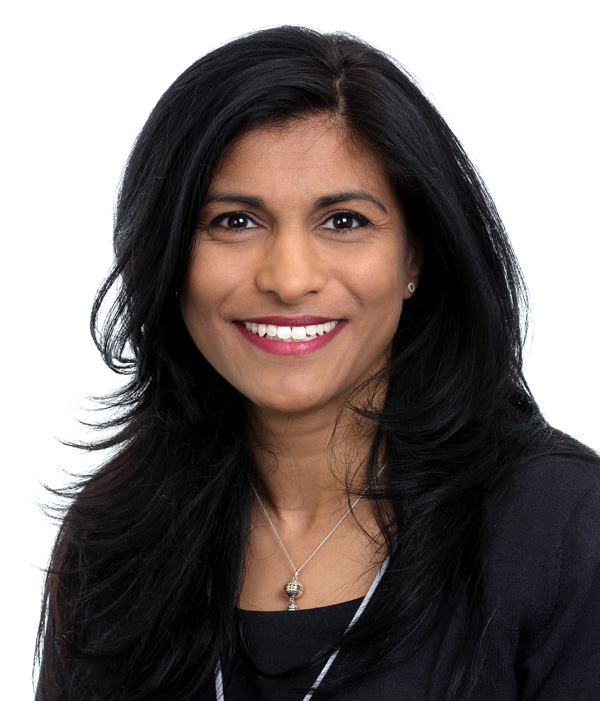 Ushma Plummer
BSc MCOptom
I studied optometry at Aston University, in the Midlands, and qualified in 1996. After I left university, I spent 11 years working in and around Surrey and South London. In 2007, I began working for Rawlings.
Read more...

Before I had my children, I joined the Vision Aid Overseas charity on a trip to Uganda, where we tested eyes and supplied second hand spectacles in remote villages. This was a truly memorable experience and I am pleased other staff from Rawlings have also been able to go on VAO trips- I hope to be able to join another VAO trip when my children are older.

As I had eye surgery as a teenager, I have a particular interest in children's vision and binocular vision problems. I am particularly able to empathise with people who need surgical treatment for their eye problems. I live in Caterham with my husband and twin daughters.


Ruth Hunt
BSc MCOptom
I did not start wearing glasses myself until I was in my mid 20's but grew up in a family of spectacle wearers so a career in optics seemed a good choice.
Read more...

After graduating from UMIST in Manchester in 1995, I worked in Derby for a year before moving down to Surrey. I was living in Caterham and commuting to Dorking when I saw an advert for an optometrist in Rawlings in Caterham. I applied and started working here in May 1998 and have never looked back!

In my spare time I enjoy cooking, gardening, reading and spending time outdoors with my young family. Before having my children, I enjoyed travelling and trekked with mountain gorillas in Rwanda and visited orangutans in Borneo; I am looking forward to travelling the world again once my children are older.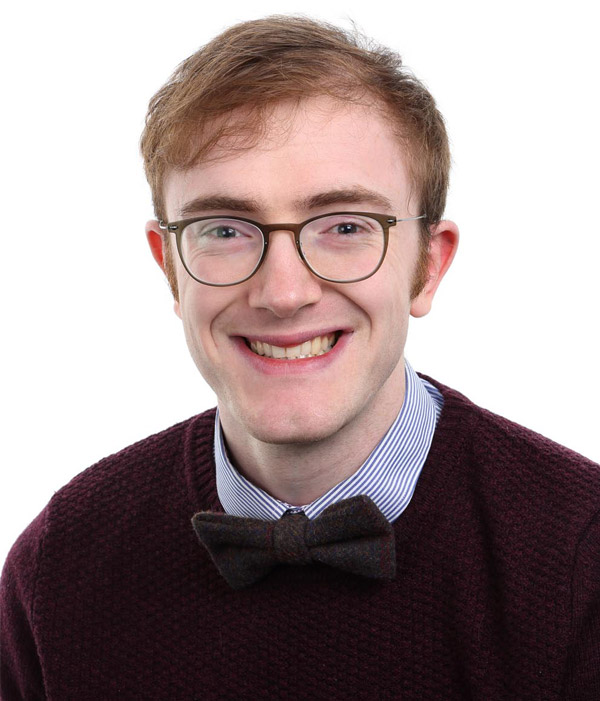 James Bayliss
BSc MCOptom
I first decided I wanted to pursue Optometry after seeing what a great time my own optician seemed to have on a daily basis! After graduating from Anglia Ruskin in 2015 with a first, I completed my training in Devon before moving up to Rawlings - I am currently based in Caterham, and also spend time in the Croydon branch.
Read more...

I really enjoy the expanding clinical role of an Optometrist, and look forward to the new challenges and responsibilities the profession will face. I'm keen to expand my knowledge and get involved in shared care, which lessens the burden on General Practice and hospital outpatient clinics. This is something that is already well developed in the Croydon practice, and it's an exciting time to be an Optometrist!

Outside of work I try and keep active, and play squash and judo regularly. I'm also an avid bookworm, and particularly enjoy Christie-era murder mysteries!


Nearest car park
Disabled free 1 hour parking along roadside within 2 minutes walking distance
Waitrose and Morrison car parks within 5 minutes walking distance
Nearest bus stops & routes
All within a couple of minutes walking distance from practice
409 From East Grinstead to Croydon
411 From Tatsfield and Redhill Bus Station
407 From Caterham through to Sutton
Nearest train stations
Train station in Caterham from London Bridge and Victoria via East Croydon
Disabled access
Excellent. Front door through to all three consulting rooms and dispensing areas all on same level
Map
Out of hours eyecare for customers of the Caterham practice
There are occasions when emergency treatment is needed for the eyes. If you are concerned and it is outside of our opening hours there is a minor injury unit (For over 18 year olds only - Open until 7:30pm) at Caterham Dene Hospital, Church Road, Caterham, Surrey, CR3 5RA.
For more information click here
or telephone: 01883 837540.
For other times you should there is a 24 hour accident and emergency department at East Surrey Hospital.
For more information click here
. For directions and map for East Surrey Hospital
please click here
.
Alternatively you may contact the NHS Emergency and urgent care line by dialling 111.
Back to top