Driving

---
Drivers increasingly need to call upon a huge amount of sensory skills and information with the ever-growing number of vehicles using our roads and vision provides approximately 95% of the sensory input to the brain required for driving.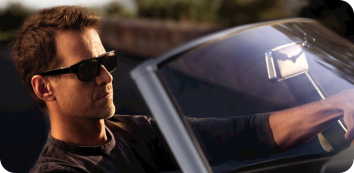 It is therefore incredibly important to make sure you have regular eye examinations and up to date glasses. Especially as we get older when we can face difficulties with contrast sensitivity, light and dark adaptation, glare, colour perception and restricted field of view; and these difficulties are often exaggerated when driving at night, bright, sunny days and days with poor visibility.


There are a number of options that Rawlings can do to help drivers;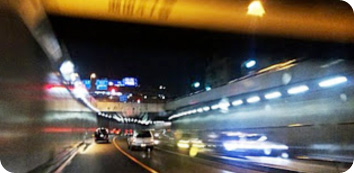 An anti-reflection treatment to the lens can reduce glare significantly by allowing more light to pass through the lens. This can help to reduce ghosting effects and haloing around lights, improve visual acuity and contrast, reduce eyestrain and fatigue, and improve the cosmetic appearance of spectacle lenses.
Hoya Sensity Dark photochromic lenses are the latest light-reactive lenses. These have an enhanced performance over previous Sensity lenses especially when combined with the anti-reflection surface, achieving greater darkness outside and activating behind the car windscreen. The latest technology also ensures the best visual comfort in all climates, seasons and circumstances. Available in 3 natural colours, green, brown and grey makes sure there is no compromise on contrast or colour perception.
Hoya Enroute Lenses are specifically designed to help drivers. They have developed a filter which reduces reflections and glare from LED, HiD and Xenon lights, both from oncoming traffic and streetlights, with unimpaired vision in the far distance, dashboard and mirrors. For the more professional/frequent driver, the Enroute Pro has the added benefit of an additional contrast-enhancing filter for improved contrast and colour perception. The reduction in glare and dazzle can make night driving a more pleasant experience.
Most driving time is spent looking ahead, which requires wide, clear visual fields. However, the eyes also have to shift quickly between different viewing distances with minimal head movements. EnRoute Single Vision and Progressive lenses for driving can offer the visual support that is needed.
Polarised sunglasses provide unbeatable protection from glare especially when driving. Oncoming cars and roads create glare when the sun reflects from the surface. This polarising effect is increased when the road is wet and the sun is low in the sky, but in any conditions some glare can be present. The car's interior compounds the problem, with glare being reflected from the dashboard onto the back surface of the windscreen.
Drivewear® lenses provide glare protection through polarisation and photochromic technology. So they are capable of sensing and reacting to varying light conditions both outside and behind the windscreen of the car. From bright sunlight accompanied by intense, blinding glare, to overcast inclement conditions, Drivewear lenses provide the wearer with the appropriate visual solution.
Please contact your local branch of
Rawlings Opticians
for more information or a demonstration.