Winchester

---

Branch Information
We look forward to welcoming you to Rawlings biggest branch. The wealth of knowledge and experience that our staff have gained over the many years they have worked with us is unrivalled by any other opticians in Winchester. We are specialists in paediatric spectacle dispensing and have a particular interest in fitting contact lenses for children. Our optometrists give a full and thorough eye examination and we are now able to image the back of your eye at greater depth than using photography alone using
Optical Coherence Tomography (OCT)
, allowing us to study your eyes in incredible detail. OCT is the most advanced ocular imaging technique and uses light waves to collect thousands of cross-sectional images of the inside of the eyes and allows us to detect ocular disease such as macular degeneration, glaucoma and other retinal abnormalities much earlier.
Our optometrists are passionate about contact lenses and our Winchester branch is our specialist centre for
Ortho-K
- contact lenses that correct your vision while you sleep!
We also offer high fashion designer frames, sports eyewear and low-vision aids. Our customers tell us that they value the help and advice they are given when choosing frames, but we can also put on contact lenses for you or use our iPad imaging technology to help you choose. Whatever your query, we're here to help so call or
email
and see for yourself.
Opening times
Monday to Friday: 08.30 - 17.30
Saturday: 08.30 - 17:30

Manager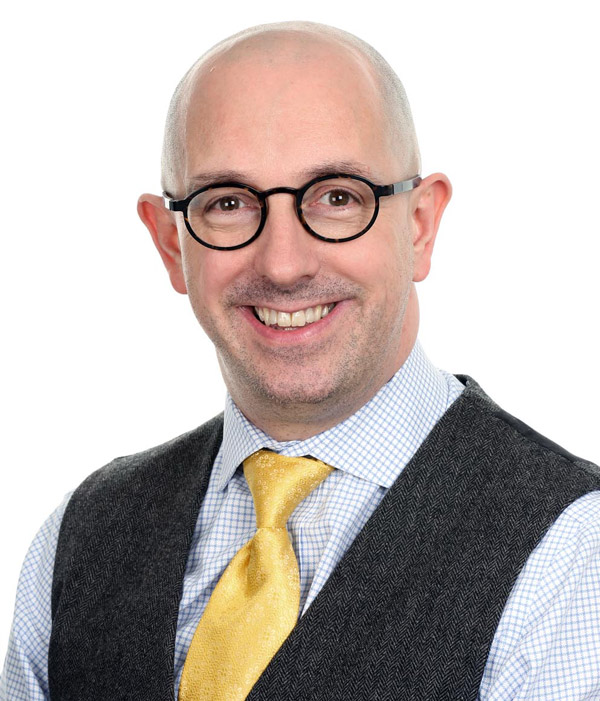 Chris Hobbs FBDO
I have worked for Rawlings Opticians since 1991 when I began working as a technician in our optical workshop. I spent 10 years working in that role and this work gave me a fantastic grounding in the technical side of spectacle lenses and frames. It's a valuable background that still helps me to this day when it comes to helping you choose the best frame and lenses to suit your lifestyle and image.

I qualified as a Dispensing Optician from City & Islington College in 2004 having worked hard continuing my employment at Rawlings and studying in my spare time. I soon became manager of our Hedge End branch where I spent 10 years in the role. Whist I enjoyed my time in Hedge End I jumped at the chance to manage our Chandlers Ford branch when the opportunity arose as I grew up and went to school in Chandlers Ford. The branch had recently moved premises and its new position in Fryern Arcade and complete redesign had helped the practice grow and expand I am now delighted to be taking the helm at the Winchester branch.

I live close by in Eastleigh and my passion is the guitar which I have played for 30 years. I have a collection of five guitars – my pride and joy being a Gibson Les Paul. I play in a local band and we enjoy performing the occasional gig in pubs in Hampshire.
Assistant Manager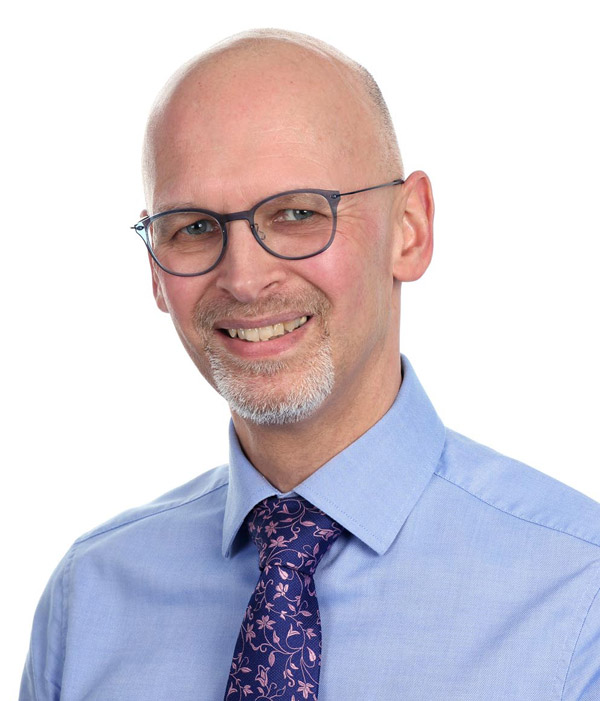 Roger Beckett FBDO
I qualified in 1990 as a Dispensing Optician and have worked in the Hampshire area in the optical profession most of my working life. I joined the Rawlings Winchester practice in 1999 and was attracted as it is still a family run business which has allowed me the professional freedom to advise on a wide range of products and services. I have a keen interest in general spectacle and paediatric dispensing.

At home my interests include gardening, geology and science, I am also a keen cyclist.
Optometrists / Contact Lens Opticians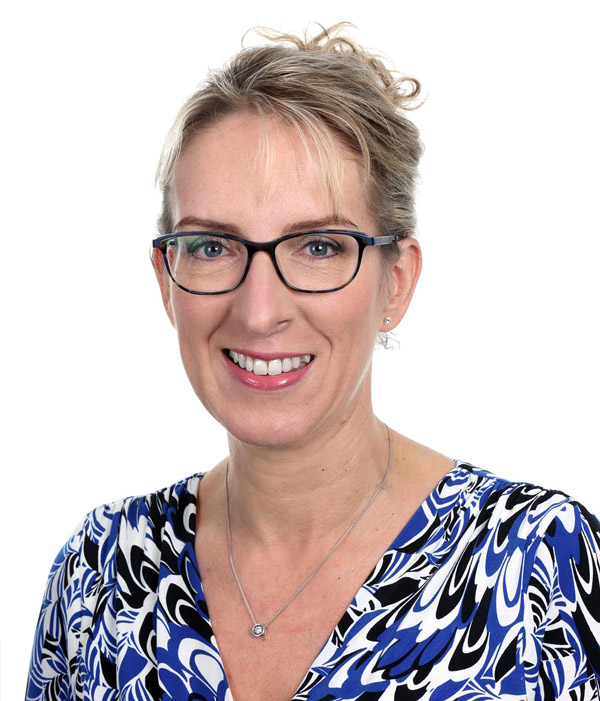 Rachael Smith
BSc MCOptom DipTp(IP)
I have worn glasses since the age of 4, but life changed and my passion for optics was ignited when I had my first contact lenses at age 10. Over the years I have developed this area of special interest and I have consulted for major contact lens companies both in discussion groups and on new product trials. I still love my contact lenses for socialising and sport but these days usually enjoy matching one of my pairs of glasses to whatever clothes I decide to wear.
Read more...

After graduating from City University in London I worked in Petersfield and the surrounding area, followed by the Isle of Wight before settling near Winchester in 1999. Outside of work I love to cook (and of course I always wear my contact lenses for chopping onions – no streaming eyes!) I sing in Thornden Community Choir, and travel as much as I can. I especially love skiing – I think almost 30 years of working indoors with no windows makes me long for the vast expanse of the mountains. I also go to several conferences each year – I find exchanging ideas with other optometrists and keeping right up to date is part of what makes me love my job so much!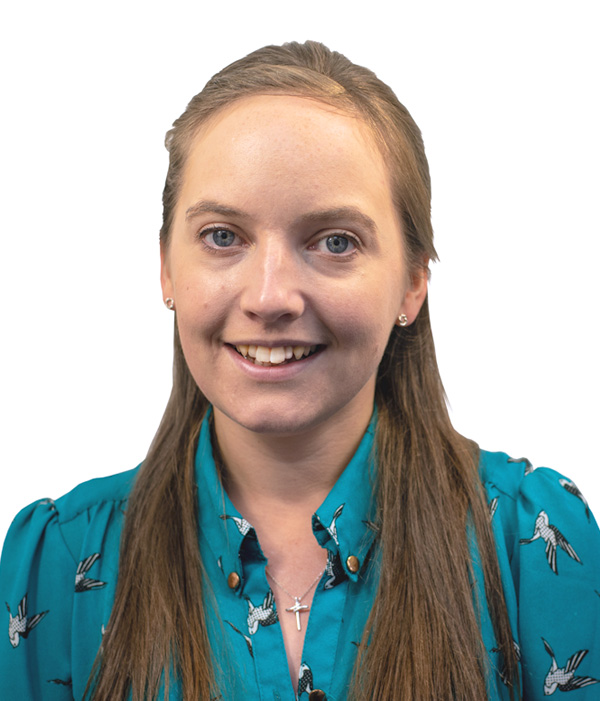 Hannah Pattison
BSc MCOptom
I graduated from Cardiff University in 2015 and completed my first few years of qualification with one of the multiple opticians in Southampton, but Independent practice has always been at my heart as that's where I grew up going to have my eyes looked after. I feel that independent opticians are the place to get truly personalised and high quality eye care, so I joined the team at Rawlings Winchester in 2019.
Read more...

I enjoy seeing all my patients and finding out what each of you do so that I can offer a tailored solution, but I particularly enjoy seeing children. I love seeing their reaction to new glasses and hear about them fully enjoying their hobbies with the freedom of contact lenses.

Over the past few years I have caught the travelling bug, and I love going anywhere with a good view. I have had the privilege to combine travel and work a few times working with different charities to provide glasses to people who don't normally get the opportunity to receive eye care. In 2014 I went to Moldova with Returning Vision, and in 2018 I went to Papua New Guinea with YWAM. This is something I hope to do more of in the future.

Outside of work I am a committed member of Christ Church Southampton. If I'm not there helping out with the children, you might find me doing a bit of tap dancing - or if I have any spare evenings I might grab some wool and a crochet needle to get creative!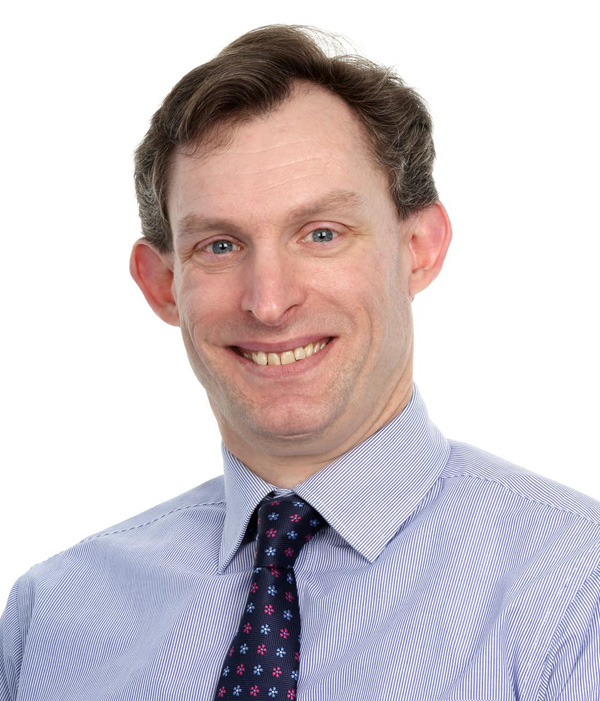 Simon Cabell
BSc MCOptom
My Optics career started at a local contact lens manufacturer as a college student in the 1980s. I then joined Rawlings in 1993 after graduating from Aston University. I qualified in 1994 while working at the Alton and Winchester branches.
Read more...

After a couple of years I joined the Hedge End branch and now work mainly at Hedge End with one day a week back in Winchester. I have been involved with staff training in a supervisory role which is very rewarding and was also a committee member and instructor at the Aston University Archery Club. At Rawlings I enjoy fitting a wide variety of modern high tech. contact lenses particularly with sports and hobbies in mind.

Out of work I enjoy playing guitar and running. In my free time I also support local charities such the Portsmouth Hospital's Charity the Rocky Appeal. I also enjoy sporting events such as the Great South Run. My family and I also like to visit museums and places of historical interest.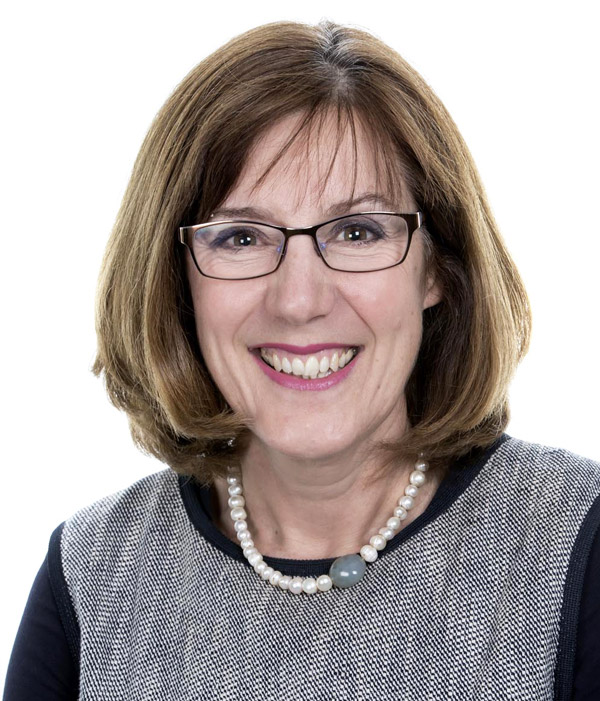 Pamela Potts BSc
MCOptom
I qualified as an Optometrist in 1983 and have been with Rawlings since 1994 having previously worked with another independent optical group. I enjoy all aspects of Optometry, particularly in advising patients on the best visual correction possible, whether in contact lenses, with spectacles or both. I like to see a wide variety of patients from babies to those in their nineties and beyond. I feel I particularly understand patients of a certain age who may have varied visual needs, and require many pairs of glasses. I am one of them!
Read more...

I attend many professional courses and conferences to improve and further my knowledge and skills, and particularly enjoy the interaction of peer to peer discussion groups both with my Rawlings colleagues and with the wider optometric community.

I enjoy all outdoor activities particularly skiing, hill walking and tennis and have recently taken up golf. I am also an active and vocal member of a book group. Needless to say, these differing hobbies all require good eyesight hence my collection of great spectacles!

Outside of work I try to play golf when time allows and probably spend far too much time following the trials and tribulations of Crystal Palace FC.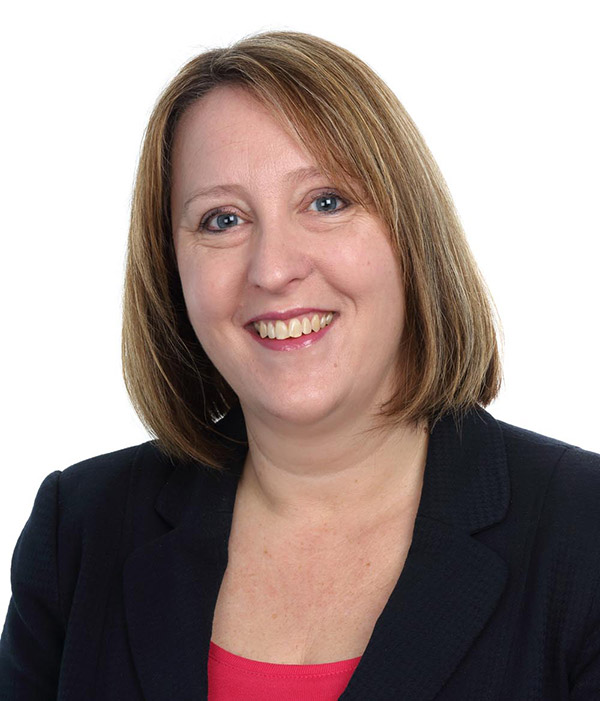 Debbie Heath
FBDO CL
My first job after leaving college was with Whitbread's Brewery working in customer services, but after five years an opportunity arose to work at CIBA Vision (now Alcon), a contact lens manufacturer.
Read more...

Whilst I was there as a Customer Service Supervisor my interest in the clinical side of contact lenses grew and grew and I realised that I really wanted to work with the people wearing the lenses, rather than the people making the lenses!

I was able to gain my Dispensing Optician qualification whilst working at CIBA Vision, and this was the first step towards becoming a qualified Contact Lens Optician in 2003. I continued to work at CIBA Vision whilst also seeing patients in the "real world". Combining the two careers gave me a unique insight into the more technical side of lenses and enabled me to become involved in problem solving difficult cases. I eventually joined the Professional Services team offering advice to other contact lens opticians and optometrists. However ultimately I decided my real enjoyment came from helping patients, so In May 2003 I joined Rawlings as a Dispensing and Contact Lens Optician, and currently work at the Hedge End and Winchester practices. I specialise in fitting multifocal contact lenses, and have a keen interest in myopia control and ortho keratology. I am also regularly involved in spectacle dispensing, and am happy to advise on low vision aids.

Outside of work I enjoy spending time with my family, particularly my young son, and I love to travel whenever the opportunity arises.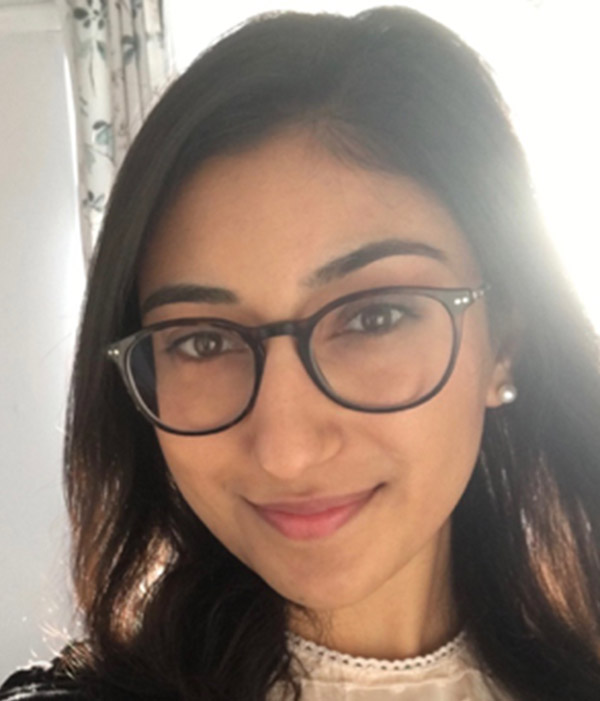 Harnam Chana
BSc MCOptom
After graduating from Cardiff University in 2015, I have experienced a diverse passage of learning across a number of opticians in Surrey and Hampshire before joining Rawlings Opticians at the start of 2021. During the course of a pandemic, I feel especially grateful to be able to serve and support my community in Alton by providing emergency eye care, eye examinations and contact lens services.
Read more...

Having worn glasses since the age of 7 and contact lenses for sports from the age of 10, I can understand the importance of having effortlessly clear vision throughout life. As well as this, my family of doctors and optometrists working within the hospital and community settings have been a great inspiration towards my passion for optometry. I enjoy keeping up to date with the newest advancements in optometry and healthcare with my family and Rawlings colleagues. I often find this leads me to deep dive into topics of interest through regular engagements in professional update courses and events, leading to a broader range of evidence based practice and further enhancing patient care.

Outside of work hours, I enjoy keeping active outdoors with regular runs, walks and hikes. Over the last 15 years I have continued to enjoy a musical journey with my violin. With a spiritual upbringing, I have developed a daily practice of mindfulness and meditation helping me maintain an empathic and holistic approach to my consultations. In this way, I look forward to meeting a variety of patients and helping them to make informed decisions about their ocular health.


Our dispensing team
Chris Hobbs FBDO (Manager)
Roger Beckett FBDO (Assistant Manager)
Debbie Heath FBDO CL
Philip Harrison FBDO
Emma Perkis
Joshua Williams
Nearest car park
Tower Street - Long stay
The Brooks - Short stay
Use the
Park Winchester App
for live parking information.
Nearest bus stops & routes
Bluestar 1 From Chandler's Ford / Southampton
X66 From Romsey
68 from Salisbury
86 from Basingstoke
25 from Andover
69 from Fareham
Nearest train station
Winchester
Disabled access
Good access through the front door and into the ground floor consulting room (Please specify when booking an appointment if a ground floor consulting room is desired)
Map
Out of hours eyecare for customers of the Winchester practice
There are occasions when emergency treatment is needed for the eyes. If you are concerned and it is outside of our opening hours there is an eye casualty department based at Southampton General Hospital which is open Monday to Friday. The phone number for advice to see if you require an urgent appointment at the hospital  is 02381 206592.
For more information click on this link
.
Outside of Eye Casualty opening hours call Casualty on 02380 777222, where an eye doctor is on-call for emergencies. Alternatively  you can contact your GP to access their out of hours service or call 111 for further advice.
If you are not sure whether you need emergency attention click this link for further information.
Click here for directions to the hospital
.
Back to top