Croydon
Branch Information
Everyone at Croydon would like to invite you to join us in our relaxed, friendly and professional atmosphere. Our optometrists give a full and thorough eye examination and we are now able to image the back of your eye at greater depth than using photography alone using Ocular Coherence Tomography (OCT), allowing us to study your eyes in incredible detail. OCT is the most advanced ocular imaging technique and uses light waves to collect thousands of cross-sectional images of the inside of the eyes and allows us to detect ocular disease such as macular degeneration, glaucoma and other retinal abnormalities much earlier.

Any optical product especially a new spectacle frame can take time to consider and choose and we will give you as much time as you need. You will not feel like you are on a conveyer belt here and we pride ourselves on this fact.

We stock a wide variety of frame brands, our designer lines includes Ophthalmic frames from Jaeger, Elle Tom Ford, Ted Baker, MaxMara, Calvin Klein, Jaguar, Jimmy Choo, Flexon, Hugo Boss, Oga, Oakley, RayBan, Radley and William Morris.

Sunglasses from RayBan, Oakley, Boss, Jimmy Choo and Gucci.
Opening times
Monday, Tuesday, Wednesday & Friday:
08.30 - 17.30
Thursday:
08:30 - 19:00
Saturday:
09.00 - 17.00
(December/Christmas opening hours may vary)
Manager
Reena Patel FBDO
I am currently on maternity leave. I will be returning to work when my maternity leave finishes but in the meantime my colleagues will be very happy to see you.

I qualified as a Dispensing Optician in 2007 at City and Islington College. Having had no idea what I wanted to do after receiving my A –Level results, a friend recommended that I give the Dispensing course a go and so I found a place through clearing! Luckily a career as a Dispensing Optician turned out to be a perfect fit for me as I can utilise my creative side and interest in fashion as well as my scientific and technical abilities.

After qualifying, my first position was in Holloway followed by several years in West Byfleet where I developed my interest in Low Vision. After leaving West Byfleet I joined Rawlings in 2013 - I was attracted to the family feel to the company and the fact the most staff had been with the company for many many years. I began by working between the 3 Surrey practices and then became Manager of the Croydon branch in 2015.

Outside of work I enjoy keeping fit and currently I am training to take part in Tough Mudder, a very intense obstacle course - I like to be challenged and to achieve goals that I think may not be possible.
Optometrists / Contact Lens Opticians
David Barker
BSc MCOptom Prof Cert Glauc Dip Tp (IP)
Being an optometrist must be in my blood as four other members of my family have worked in the industry. My mum worked at Rawlings Opticians and I had my first eye test at downstairs in Rawlings Croydon branch when I was 11. As a young child I always loved playing with the buttons in the consulting room when I was off from school. I guess I still like playing with the buttons now but there are now just a lot more!
Read more...

After graduating from Aston University I worked for a few years in Kent but 20 years ago I returned to my optometric starting point and have been at Rawlings ever since. I have always been interested in contact lenses and have done several trials on new products for manufacturers. I am an active member of our local optometric committee in Croydon which has been instrumental in setting up local shared care service which allows me to treat and help patients referred from local GPs. Due to this I decided to take the plunge and go back to studying to become one of the few optometry independent prescribers in the country which allows me to treat manage and treat many more conditions than I dreamed possible when I started.

Outside of work I try to play golf when time allows and probably spend far too much time following the trials and tribulations of Crystal Palace FC.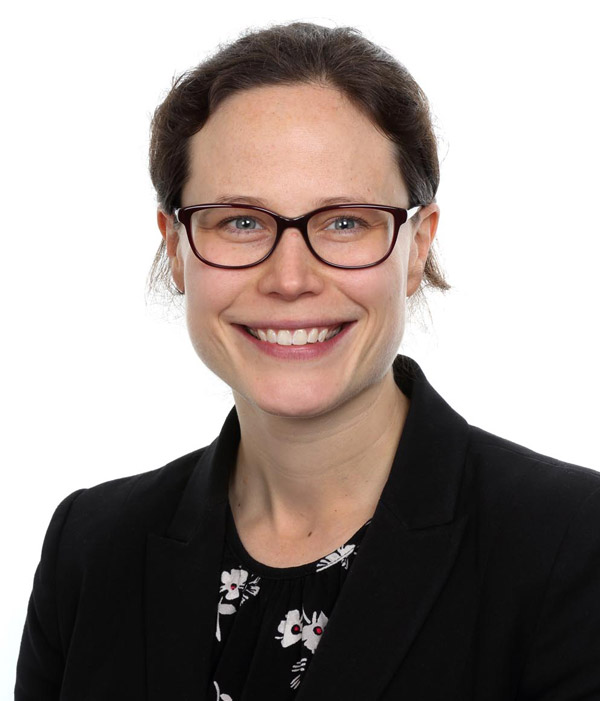 Eleanor Holtam
BSc MCOptom
I joined Rawlings in January 2011, having qualified as an Optometrist in 2008. I worked in Basingstoke for a couple of years before being drawn to the ethos of Rawlings- I particularly loved that many of the staff had been around for 10 years plus.
Read more...

Before optometry, I studied physics but decided I liked talking to people too much to continue with that route. Spare time is limited due to having 2 young children but I enjoy cooking and have recently discovered an appreciation for yoga (although I'm still not a fan of the "Ommm" part!).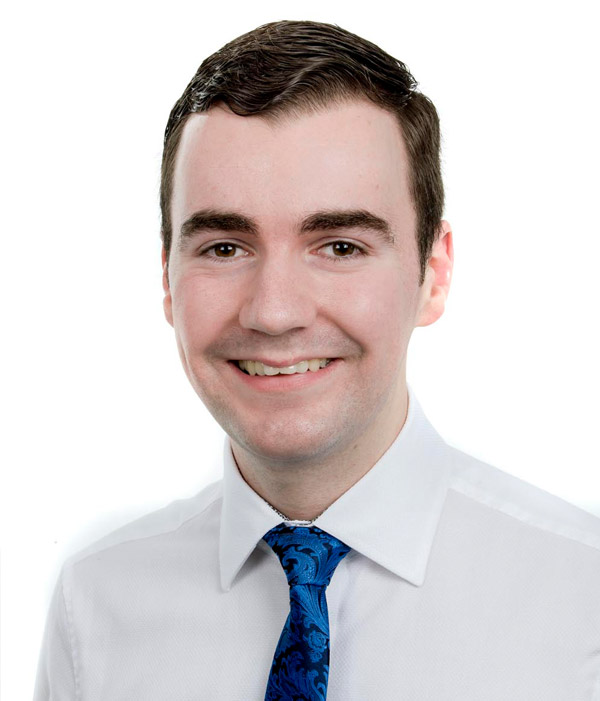 Simon Callaghan
BSc MCOptom
I graduated from Ulster University with a first class honours degree in 2011. I then moved to England where I completed my pre-registration period and subsequently worked in West Sussex. I then joined Rawlings in late 2014, where I am continuing to progress and develop in my career as an Optometrist.
Read more...

Croydon branch is involved in the local shared care scheme allowing patients easy access for eye problems for which they would otherwise need to make an appointment with their GP. Not all areas of England have this scheme yet so we are lucky in our area! This means I advise and treat many eye conditions which keeps my day varied and interesting.

I am keen to keep up to date with the latest advances in technology and also enjoy attending regular training events and conferences. I like to spend my spare time with friends and also returning to Ireland to see my family.
James Bayliss
BSc MCOptom
I first decided I wanted to pursue Optometry after seeing what a great time my own optician seemed to have on a daily basis! After graduating from Anglia Ruskin in 2015 with a first, I completed my training in Devon before moving up to Rawlings - I am currently based in Caterham, and also spend time in the Croydon branch.
Read more...

I really enjoy the expanding clinical role of an Optometrist, and look forward to the new challenges and responsibilities the profession will face. I'm keen to expand my knowledge and get involved in shared care, which lessens the burden on General Practice and hospital outpatient clinics. This is something that is already well developed in the Croydon practice, and it's an exciting time to be an Optometrist!

Outside of work I try and keep active, and play squash and judo regularly. I'm also an avid bookworm, and particularly enjoy Christie-era murder mysteries!


Nearest car park
Surrey Street - short stay and long stay, 5 minutes walking distance. Disabled parking available
Nearest bus stops & routes
Park Street
Nearest train stations
Tram stop George Street
Train station East or West Croydon
Disabled access
Good, both consulting rooms and dispensing area all on the same level
Map
Out of hours eyecare for customers of the Croydon practice
There are occasions when emergency treatment is needed for the eyes. If you are concerned and it is outside of our opening hours there is an eye casualty department based St. Georges Hospital in Tooting. For more information
please click here
or phone 0208 7252064.
Click here for directions to the hospital
.
Alternatively you may contact the NHS Emergency and urgent care line by dialling 111.
Back to top