Blog

---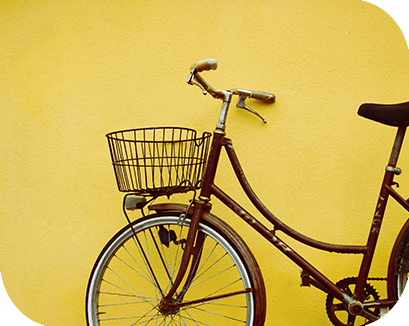 Bike Week – 8th to 16th June 2019
Posted: Friday 7th June 2019
Bike Week in conjunction with Cycling UK, is an annual celebration of all things cycling. Riding a bike can easily be a part of everyday life and Bike Week is here to inspire people all over the UK to give cycling a try.
So what kit do you need as well as your bike?
A helmet is vital to protect your head but it's all too easy to forget about protecting your eyes too. It's not just for athletes in competitive cycling, the everyday cyclist should think about eyewear too.
Regardless of your need for prescription glasses there are reasons why athletes choose to wear eyewear to protect their eyes when cycling. Yes, it completes "the look" but cycling glasses also provide a number of benefits:
Cyclists are often outdoors for long periods. UV protection is a hugely significant issue and one which is a danger to eyes if left un-protected. Anyone who has had light reactive lenses which react to UV light will be aware how dark they go even on an overcast winter's day. This shows just how much UV is around, even when the sun is not shining.
They protect you from dust, pollen, debris and insects in the air and ensure that you don't get any damage from them.
Selecting the perfect coloured tints for the condition can reduce eye fatigue, improve visual comfort and just enhance the enjoyment of a good ride.
So what do you do if you want all of those benefits but you wear glasses?
One option is to a specific sports frame which would normally be of a highly curved design with prescription lenses. This is a great solution and allows you to choose to have a light reactive or interchangeable lenses with various tints for different conditions.
An alternative would be to try contact lenses to correct your eyesight. Even if you have tried them in the past, technology has moved contact lenses along in a short amount of time, so most prescriptions can now be corrected. This option allows the cyclist to wear any eyewear, many different pairs or a pair with interchangeable lenses.
You could also choose a frame design with a prescription insert which holds your prescription lenses behind the tinted lenses and means that any prescription changes can be made easily, without having to buy a whole new pair.
Should you favour a less competitive approach to cycling and simply prefer a more leisurely bike ride, then a good quality, well fitted pair of sunglasses would still give you the protection that you need. Our branches stock a selection of Oakley, Bolle, and Maui Jim all of which have great options. Our experienced and qualified Dispensing Opticians would be delighted to discuss any of the above points with you, and give you professional advice for many other sports.
Contact your local branch today.
< Back