Prescription Sunglasses

---
This year our range of prescription sunglasses by William Morris is better than ever with the latest materials, styles and the widest choice.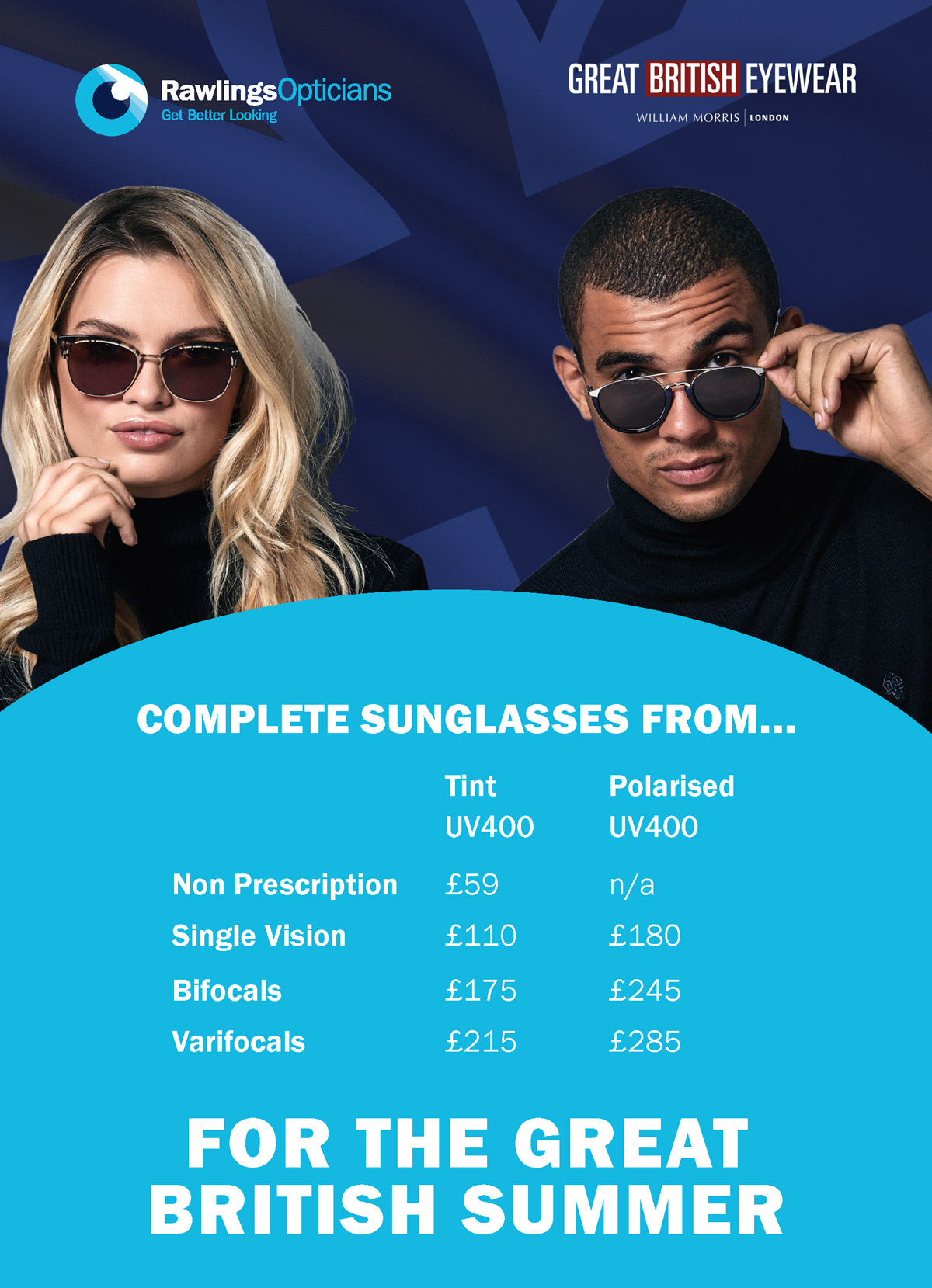 Every pair of our sunglasses is guaranteed to conform to British and International standards to ensure your eyes are protected from damaging ultra violet light which is around even on cloudy days. Bifocal and Varifocal options are also available.
For the best in glare reduction choose to upgrade to polarising lenses which cancel out light reflected off horizontal surfaces such as the road, the beach or water. Until you try them, you won't believe how relaxing polarised lenses are to wear. Our Dispensing Opticians will be happy to demonstrate these lenses to you so that you can see what a difference they make.
We also offer prescription options in designer sunglasses including the world renowned brand Maui Jim.
Come in and ask
about our range of prescription sunglasses, we're sure you will find something you love for the summer.