About Us - Charitable Support
At Rawlings Opticians we are committed to supporting local national and international causes every year. Over recent years we have supported Vision Aid Overseas, CHECT (Childhood Eye Cancer Trust) World Sight Day and Optometry Giving Sight amongst many others.
Below are some of our current and recent projects, and information about how you can get involved. If you would like your charity to be considered for support by Rawlings Opticians please contact
Helen Short
.
Rawlings Opticians helps Vision Aid Overseas bring lives into focus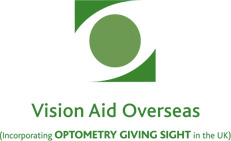 Rawlings is a long-standing supporter of Vision Aid Overseas, a charity dedicated to helping people in the developing world whose lives are blighted by poor eyesight and a lack of eye care services. Our support for Vision Aid Overseas goes beyond just fundraising.
Over the years, our qualified staff have provided valuable practical help and professional guidance by working as volunteers with VAO in Africa. In September 2017, our optometrist and Director, Helen Short will be going to Sierra Leone on her fifth assignment with VAO. She and a UK optical technician will be re equipping a Vision Centre at the Connaught Hospital in Freetown. Helen will also be mentoring local optometric students in examining children and the management of more complicated eye conditions. VAO has established Vision Centres in five African countries so patients can get affordable eye tests and spectacles provided by VAO trained local people. 
How you can help
You can help underprivileged people in Africa enjoy the same access to eye care that we take for granted by collecting and bringing in your old spectacles to your nearest Rawling Opticians practice.
These are recycled by VAO to extract any material that can be sold to raise funds. In 2013 £25K was raised from the extracted gold alone, so please don't just throw you old spectacles in the bin.
Please visit Helen's fundraising page:
https://www.visionaidoverseas.org/sierra-leone-assignment-september-2017
and find out more about her assignment in Sierra Leone.
You can also make a donation, learn more about Vision Aid Overseas' work, or become a member of VAO by visiting the website at www.vao.org.uk.
In 2015 Rawlings sent £3000 to VAO for their 30th Anniversary Appeal, and in 2016 we raised a further £1000.



Rawlings Opticians are supporting Vision Care for Homeless People

In 2017, Rawlings Opticians are raising funds for the UK charity Vision Care for Homeless People. www.visioncarecharity.org  It is a charity set up to provide eye care services to homeless and other vulnerable people in an accessible and friendly environment in which they feel safe, welcome, and comfortable.
The majority of homeless and vulnerable people are not in receipt of financial benefits so are not eligible for an NHS eye exam and voucher towards their spectacles. For the few that are, not many practices will make spectacles totally free of charge and even a small charge may be unmanageable. The charity provides a fully comprehensive high quality service totally free charge even to the remaining majority of homeless people who do not receive benefits. The charity aims to preserve, protect and promote the ocular health of homeless and vulnerable people in the UK who are unwilling or unable to access mainstream services though the NHS. They include screening of ocular health and the provision of spectacles that meets the immediate needs for its beneficiaries. Their research has shown that homeless people have a higher proportion of uncorrected refractive error and therefore are much more in need of regular eye exams and the provision of spectacles.
Vision Care for Homeless People run clinic s in London, including for Crisis at Christmas, Birmingham, Brighton, Manchester, Exeter and Leeds, which are staffed by volunteer optometrists and dispensing opticians.
Other good causes which we are proud to support are:
Gift of Sight based at Southampton University Hospital which is a charity that funds world class research into the prevention of blindness.  Age- related macular degeneration studies could also provide therapies for other blinding retinal diseases. https://www.giftofsight.org.uk
Croydon Vision who support those in the local area with sight loss. We raised £400 for Croydon Vision in our Croydon practice's centenary year and continue to support through our staff volunteering at their drop-in centre.  http://www.croydon vision.org.uk
In the community we are also proud to support various events, which in 2017 include Winchester Chamber Music Festival and Winchester Ukulele Festival.
We provide our staff with Dementia awareness training, and our Winchester practice was a finalist in the Dementia Friendly Winchester Business of the Year Award in Winchester Business Excellence Awards 2016.