Polarised lenses

---
All sunglasses are designed to reduce brightness, but standard tinted lenses don't eliminate harsh glare and reflection. A good polarised lens provides almost 100% reduction from glare, as well as, all the UV protection you need.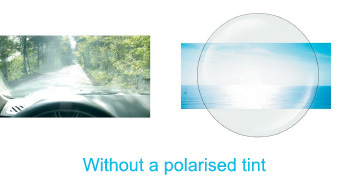 It's the science behind the lenses that makes the difference: polarising lenses have a chemical filter that is designed to absorb horizontal light waves, while still allowing vertical waves to pass through. Because light only travels in one direction through polarised lenses, glare is eliminated.
When light reflects off horizontal surfaces like tarmac, snow, water, pavements or even grass, much of the light is concentrated in horizontal waves. This horizontally polarised light is seen as annoying glare, and masks useful light which is travelling in the vertical direction. The result is that you can't see properly and you tend to squint or close your eyes – this can diminish the enjoyment of playing golf, for example; but for a sailor or driver the consequences could be far more serious.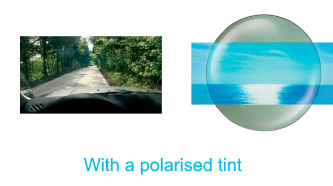 Rawlings recommends Maui Jim sunglasses which are one of the market leaders in polarising sunglasses.
Here are six reasons why we love them so much!
1. Leading lens technology – all Maui Jim lenses have high-efficiency PolarisedPlus2 technology, eliminating 99.9% glare and blocking 100% UV rays. They are also incredibly relaxing for your eyes, with a bi-gradient mirror, exceptional colour and clarity. The natural light is enhanced instead of dimming it. The lenses also boast scratch resistance, anti-reflective, waterproof and oleophobic treatments.
2. Vivid performance – PolarizedPlus2 technology is designed in four colour options, two mirror coatings and five lens materials to enhance your vision in every sunlight condition.
3. MauiPassport prescription sunglasses – exclusive digital lens design, with cutting-edge direct surfacing technology, giving the widest possible field of view and incredible visual acuity across the entire lens.
4. Over 200 frame styles – a style to suit everyone, even with prescription. They are inspired by the environment in Hawaii and still designed and tested in Maui.
5. The Skin Cancer Foundation recommends Maui Jim – the only sunglass to be recommended as an effective UV filter for the eyes and surrounding delicate skin.
6. Superior customer service – all of their sunglasses are warrantied for two years from the date of purchase against any defect in materials and workmanship. Nosepads and temples are free as long as parts are available.
Polarised sunglasses certainly improve comfort and visibility, and due to the lenses cutting out reflective glare you may notice visual differences in some situations, for example; you may be able to see the underlying pattern in toughened glass such as rear windows in cars. It is worth noting that there are rare occasions where the reflective light does help, such as seeing ice on the road. Occasionally, some older LCD displays like those found in previous-generation sat-navs, mobile phones and equipment are hard to see through polarised lenses; this problem is being addressed by many of the manufacturers and most modern devices can be seen without any difficulty.
Please contact your local branch of
Rawlings Opticians
for all the advice that you need on the best lens choices.