Blog

---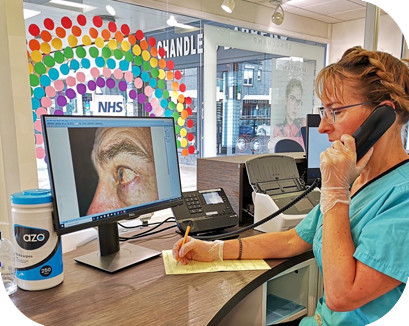 Rawlings during COVID-19 lockdown
Posted: Friday 22nd May 2020
Rawlings Opticians took the decision to stay open during the lockdown, manning our branches to reply to emails, take phone calls and to arrange urgent appointments ever since the NHS and our governing bodies suspended all routine eye care in March. Many opticians closed completely, but we felt this would be unfair for our patients and that we must continue to offer care for our patients. Rachael Smith and David Barker, both who have an additional qualification in Independent Prescribing, have continued to offer an 'urgent and essential' service throughout this time, clocking up over 300 telemedicine appointments between them, joined by Simon Callaghan in May. As the lockdown is eased one of the things that is here to stay for the foreseeable future is telemedicine.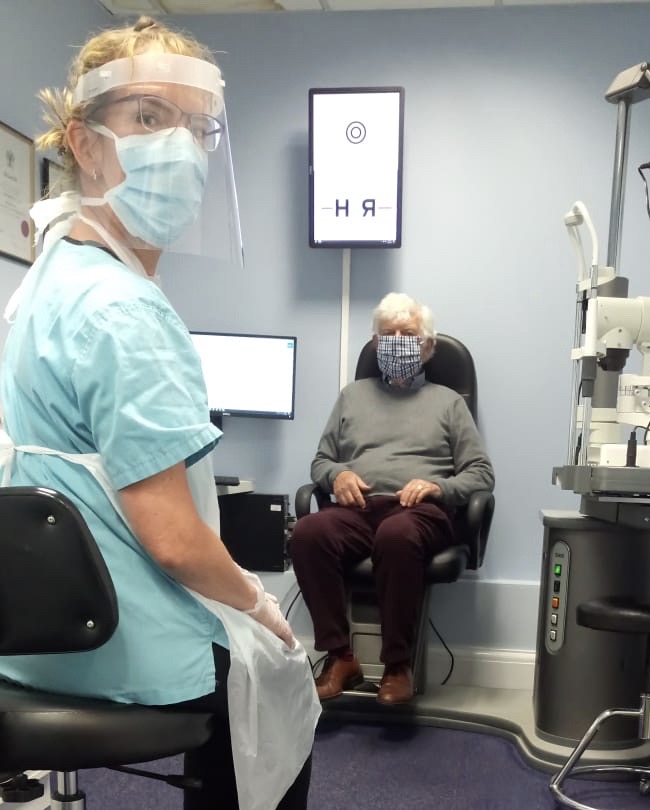 Rachael says, "whilst this has been a stressful time for our business, providing a telemedicine service for patients in need has been the most professionally rewarding period of my 30 year career in optics. Patients have been so grateful to talk, send photos and to be able to get advice and emergency referral onwards when needed with the minimum of fuss. Telemedicine has been proven to be an excellent way to deal with many minor eye conditions – the introduction of which was an unexpected but necessary process with a surprisingly good outcome which means that it will continue to be used for some cases. We have worked together with our local doctors and hospitals to provide a service that has supported the NHS throughout this critical period of the Covid-19 pandemic in the UK. I am proud to have been a part of it."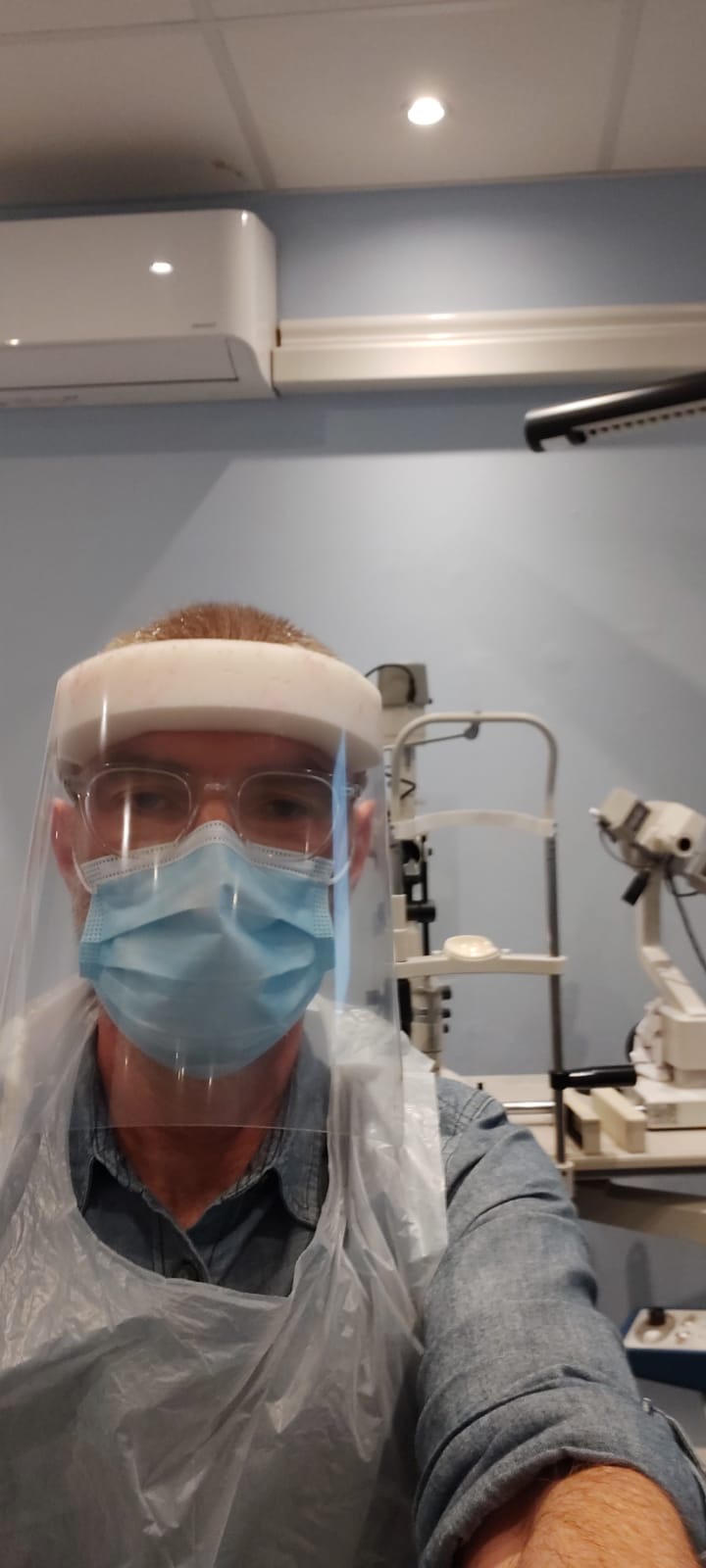 We had to wait a long time for PPE to arrive, as quite naturally the hospitals, GP surgeries and care homes had a greater need. Whilst this was frustrating it did not compromise patient care as we were able to work together with other clinics to ensure patients who needed to be seen face to face urgently could be examined and get the treatment they needed. Inevitably there have been vulnerable patients with eye problems who have not been able to leave their homes and we have on exceptional occasions been able to go to a patient's home and examine them through a window in order to assess whether urgent hospital care was needed. In one case this gave rapid access for an elderly lady to have a CT scan at her local hospital. We are very grateful to Henry Beaufort School and Woldingham School for Girls who provided us with face visors enabling us to see patients sooner than expected.
In addition to this clinical urgent care, Rawlings has been able to manage a mostly uninterrupted supply of contact lenses for our patients. This provided its own challenges at the start of the lockdown when Royal Mail could not staff their delivery centres fully due to illness and home delivery of spare contact lenses and solutions was actioned - often by Rawlings staff in their own time.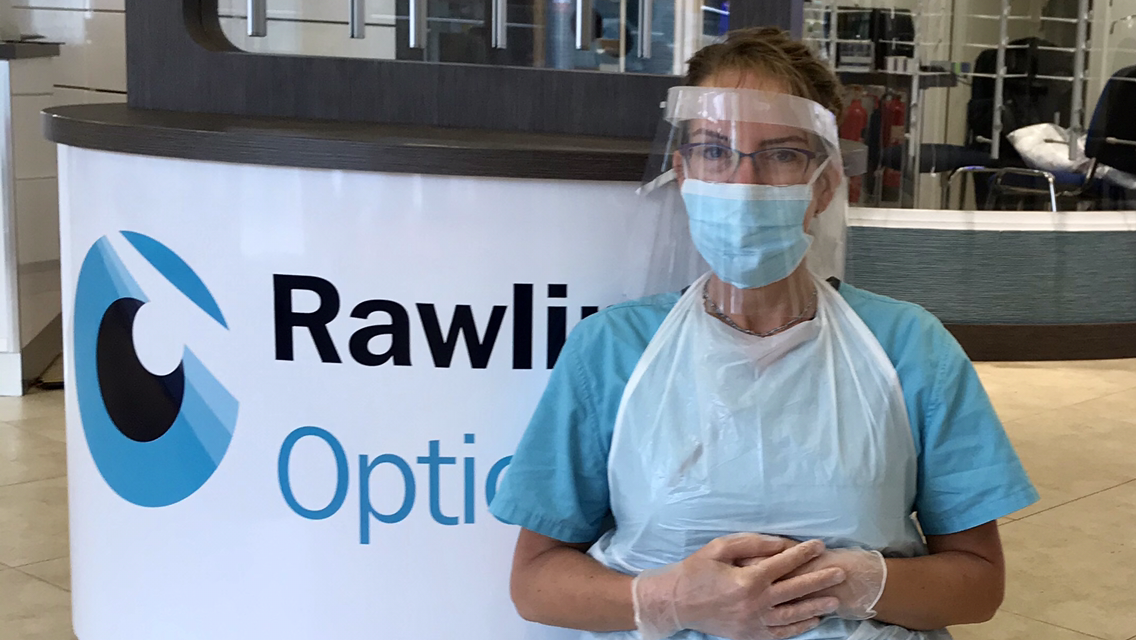 Broken glasses have been collected and repaired for vulnerable patients, and where manufacturers closed their doors alternative options were sourced to provide replacement glasses as quickly as possible for patients who of course have been much more reliant on reading, computer use and television for entertainment than usual – but much less driving!
We hope to resume normal service as soon as possible – with the currently necessary modifications. Keep an eye on our website which will have full details of our strict hygiene measures in place to keep both you and our staff safe. We are expecting to be able to resume some retail services during June to be followed by an expansion of face to face consultations soon after. We would ask for your patience and understanding during this time as due to social distancing measures we will have less staff available than usual and will only be able to have a limited number of people in the branch at any one time.
Don't hesitate to ring us if you have any queries. Alternatively drop us an email at info@rawlingsopticians.co.uk and we will respond. We are looking forward to seeing you all in the coming months and wish you all the best of health in the meantime.
< Back