Blog

---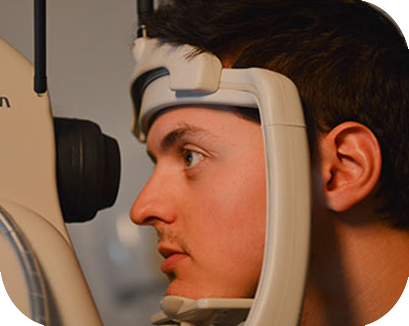 Diabetes & the eye
Posted: Wednesday 12th June 2019
---
Diabetes is becoming more and more common. More than one in every 15 people in the UK have diabetes in the UK. This is around 4.7 million people, and it is estimated that there are many more people – several hundred thousand- who have undiagnosed diabetes. The number of people diagnosed with diabetes has more than doubled in the last 20 years. More than 1700 people every year suffer permanent sight loss due to diabetes. As well as damaging the eyes, diabetes can also cause disease affecting the kidneys, nerves and feet.
In the eye, diabetes affects the delicate blood vessels that feed the light sensitive layer at the back of the eye (the retina). In fact it is common for diabetes to be first noticed during an eye exam, either because of unusual glasses prescription changes or because of leakage of blood vessels in the retina. Once diagnosed as diabetic, regular eye checks are very important because if the blood vessels become too leaky, early treatment is needed to prevent permanent sight loss. For this reason there is a screening service in England whereby all diabetics have a yearly photograph taken which is examined by trained observers to look for signs of diabetic eye disease.
Because diabetics have this regular screening, which is usually carried out at the doctors surgery or in a mobile screening van, diabetics may think that they do not need detailed digital eye imaging (OCT) at the opticians. This is incorrect. Diabetic screening photographs are only screening for diabetic retinopathy, and although other conditions may be picked up by chance if they are advanced enough, the screening is not checking for other eye diseases.
Diabetic screening only looks at the top layer of the inside of the eye and not the deeper layers. Diabetic screening does not check for glaucoma or macular degeneration which are two of the two main eye diseases that the OCT is used for, along with many other conditions.
Diabetics have an increased risk of glaucoma compared to someone who is not diabetic so OCT is especially advised for them. Diabetics are 36% more likely to develop glaucoma and are also more likely to get cataracts.
Diabetes is also associated with an increased risk of macular degeneration as well as other macular problems, especially if there has been any retinopathy picked up previously.
For these reasons, OCT is especially recommended for diabetics even if they are having regular diabetic photograph screening done.
How you can help yourself:
Get your eyes screened – do not miss your screening appointment or eye tests
Spot changes to your eyesight – if you notice any change, see your optometrist
Know your blood sugar levels – tight control of blood sugars is vital so test yourself at home
Know your blood pressure and cholesterol – high blood pressure or cholesterol make eye problems more likely
Make healthy lifestyle choices – a nutritious balanced diet is very important. The website diabetes.org.uk has detailed dietary advice and lots of other useful information
For more information about OCT eye scans, click here.
< Back