Blog

---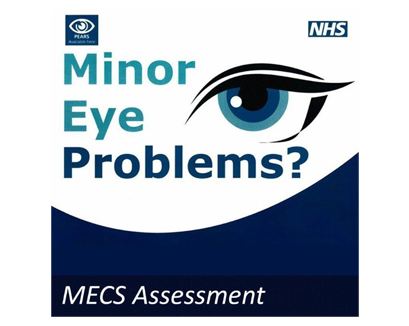 Minor Eye Conditions
Posted: Thursday 5th September 2019
Everyone knows that you go to the opticians for glasses or contact lenses but some people do not realise that we are also the best port of call for other eye issues too. Itchy eyes, red eyes, a foreign body such as a piece of grass in the eye, all of these things and many more are best seen at the opticians using the specialist equipment that is not available at your pharmacist or GP surgery. Eye Casualty and doctors' appointments often get filled with minor eye conditions like these, and this causes delays in appointment availability for people with more serious problems, and also costs the NHS more money. In order to relieve the strain on the doctors and hospitals, NHS funded services have been launched to cover these appointments. All participating Optometrists are accredited and patients can self-refer or can be sent by their doctors' surgery or pharmacy.
Around the country this provision has slightly different names, with the most common being MECS (Minor Eye Condition Service) and PEARS (Primary Eyecare Assessment & Referral Service). Appointments are provided for acute (new) eye problems and on telephoning us, you will be triaged so that you are offered a slot in an appropriate timescale. Most patients registered with doctors surgeries in Rawlings Opticians areas of Hampshire and Surrey are now covered by minor eye condition schemes. If you are not sure whether your local CCG has commissioned this service for your area contact us and we can check for you. Of course if you are not eligible we can still examine you but if it is not covered by the NHS there may be a fee.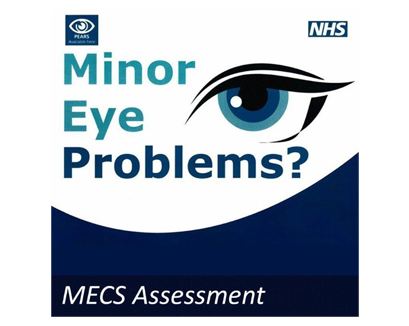 During your appointment the Optometrist will examine, offer advice and treatment if necessary, and if the problem is found to be more severe and you need referral onwards this can be arranged as well. If prescription drops are required, some of our Optometrists can prescribe these directly, otherwise, either a signed order to take to the pharmacy or a prescription request to be dropped off at your surgery will be provided.
So help yourself and the NHS by making your Rawlings the first call for eye problems - you can find nearest branch by clicking here. If you have an eye problem out of hours, you can call the NHS 111 line for urgent advice.
< Back