Blog

---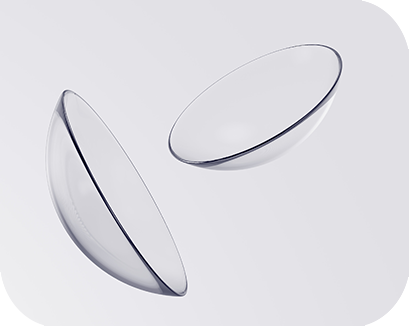 October is Contact Lens Safety Awareness month
Posted: Thursday 24th October 2019
Contact lenses are safe and convenient way of correcting vision for adults and children alike and problems are very rare. You can help yourself to be contact lens compliant and reduce your risk of developing any issues by following these tips:
Never allow water near your lenses – read our blog for more details here about why you should beware of your lenses (or lens case) having any contact with water.
Never buy lenses from unregistered suppliers – fake contact lenses are sold on the internet and these can cause infections and discomfort from non sterile products or incorrect fitting.
Make sure you attend your regular aftercare checks – your eye care is important to prevent problems developing and to ensure you are still wearing the best lenses for your eyes.
Don't share contact lenses or swap brands without advice from your eyecare practitioner.
Keep lenses out of reach of children (who may try to copy you using lenses and damage their eyes).
Replace your lenses as instructed – daily lenses are for single use only and reusable lenses should be discarded at the appropriate interval.
Don't change solutions without checking with your eye care practitioner – they might all look like water but they are a complex cocktail of carefully balanced chemicals.
Always follow cleaning instructions accurately – don't get lazy and miss out any vital steps!
Don't over-wear your lenses – not all contact lenses are suitable for long days of wear 7 days per week. Ask your eye care practitioner if you are not sure what your recommended wearing time is.
If you have reusable lenses replace your case at least every 3 months and make sure you clean your case weekly as instructed.
It's best to store your case away from the bathroom if there is a toilet in there, as the plume of bacteria in the air from toilets can contaminate lens cases.
Oily creams and makeup removers can damage the delicate lens surface as can moisturising liquid soaps – use non oily products such as micellar waters and keep creams away from the edges of the eye lids.
Sleeping or napping in contact lenses increases the risk of sight threatening infections – do not sleep in lenses unless you have specifically been instructed it is safe for you to do so.
You should also not wear your lenses if your eyes are red or irritated.
Always seek advice as soon as possible if you get a sore eye or a problem with your vision.
Don't wear your lenses if you are unwell or have a heavy cold.
If you are not sure whether you are OK to wear your lenses phone your opticians for advice and if in doubt – leave them out!
< Back